TO ALL OUR CLIENTS – LATEST SIRIO NEWS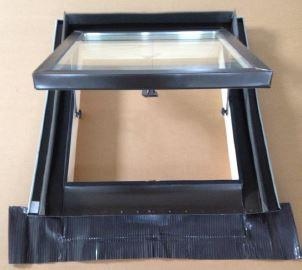 Following the DGR. 2774 of 22/09/2009 coming into force , we are pleased to present the new skylight Sirio, in the following sizes, exceeding 1/2 square metre in length:
Outer perimeter casing: mm. 740×800 in Dark Brown Aluminium, available with tempered double glazing and flexible aluminium.
Opening method: normal or folding.
Lighting shaft mm. 710×765
Overall external size mm. 1000×1130 h.160