Standard skylight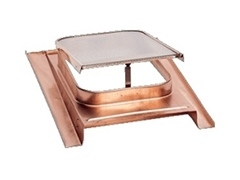 The entire range of Standard skylights is made from a single sheet of metal, through a series of stamping and bending processes, producing a single body without seams or welds, guaranteeing a long life. Skylights are available for each type of roofing tile.
Window hole sizes: cm 42×56
View all standard skylight models
Materials: galvanised, pre-painted (dark brown, sienna red), copper, stainless steel.
Available with wire-reinforced glass, tempered glass, PMMA, or 6mm. alveolar polycarbonate.
Plate thickness: 8/10, 6/10 stainless steel (6/10 copper also available on request).