Roof skylights
Now you can have light in every room with roof skylights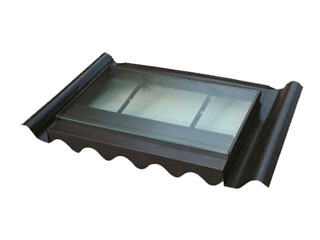 The roof skylights are the ideal solution to illuminate the areas under the roof used as an attic or rooms that are too poorly lit. Furthermore, a number of appliances are installed on the roof and they need a periodic check, including solar panels, photovoltaic plants and TV antennas.
SEE ALSO: Plumbing and construction components
Made in several sizes to meet all needs, the roof skylights must be watertight, prevent water infiltration and be resistant enough to face any weather conditions such as snow or hail. Furthermore, skylights must ensure proper ventilation and consequently they need efficient and adjustable opening systems to allow for proper air exchange according to the season.
Infiltrations can be avoided by pressing and folding the metal sheet properly and it is also necessary to make sure that the skylight model fits the type of roof tiles. Indeed the roof skylights are made in several versions to fit different types of tiles and bent tiles.
The choice of glass to insert in the roof skylight is no less important. Glass must be particularly resistant. A selection of wire-reinforced glass, insulated and tempered glass or polymethacrylate domes is available.
The roof skylight model will be decided in accordance with its function, which can be lighting a room, ventilating or being a passage to the roof for maintenance operations to the roof itself or other appliances installed on the roof.