Roofing components and accessories
Roofing components and accessories: you just have to choose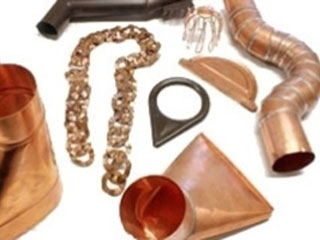 The roofing components and accessories available on the market are not always efficient or of high quality. Consequently, choosing the best roofing components as well as other products such as elbows, collars, skylights and flashing units is not easy. The market's offerings are wide but the quality of the components is very varied.
SEE ALSO: Roof skylights
The following is a view of the best roofing components and accessories 100% made in Italy, characterized by durability and friendly use. In general, the number of roofing accessories available in the European and Italian market is really impressive. A few of the principal products of this category that we should mention include supports, tie beams, fittings, bends, offsets, collars, covers, downspouts and endcaps, spouts, sprinklers, joints and funnels.
Furthermore, the wide range of roofing components and accessories to use during maintenance and to use particularly for specialists offers a number of items of work support and help such as spray bottles for touch-ups, tar bands, copper wire coils, nails, studs, metal sheets, rivets, polyurethane foam, dowels, screws as well as neutral silicone sealant.
Other important roofing components and accessories are unions, corners, trays, extractors, vents, different types of chimneys, chains, dragon spouts, serpent spouts, roses, spheres, drainers, ventilation grilles, pigeon dissuaders, tile barriers and many others.
This last series of roofing components and accessories is usually designed to decorate the roofs of houses and mansions where the choice of the product has an essential role in the design as it has to match the architectonic style of the residence.